Off Site Shredding in Los Angeles
To get best economies of scale you need the largest scale. For shredding this means having the biggest shredder. The industrial shredders are built into LA mobile trucks, and can chew up 3 tons an hour. However, that is nothing compared to the toys at a Southern California shredding plant. Those shredders need 20 tons an hour to stay working. The feed system is measured by forklifts, not sheets.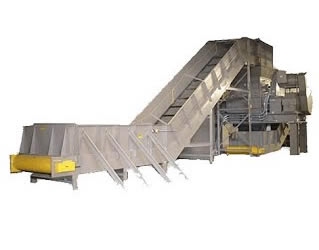 The result of using the biggest shredders is you save money on the shredding. You still get the security that comes with a professional service but at a savings to you. The convenience is still there because all the documents are still picked up at your location.
Some people prefer off site shredding because there is no noise at the office and the truck can be in and out of your parking lot faster.
When you are ready just let us know how much you need shredded and we will get you on the schedule. All you need to do is identify the boxes that you want shredded. The driver can move your boxes up or down stairs but there is a charge for the additional time.
If you set up a weekly or monthly shredding service then a bin will be provided at no cost to collect the material to be shredded. The bin is locked to keep it secure before pickup.
Get Free Quotes on Shredding Services in Los Angeles Today
Do you need help shredding a large volume of paperwork? Call us today at (909) 963-0989 or fill out the form on the left for free quotes from Los Angeles shredding professionals.